Welcome to ECU's Shops + Studios. We support an expansive range of practices and approaches.
Emily Carr is home to over 20 distinct art, design and media production environments. Each area is maintained by expert technical staff who collaborate with university faculty, academic leadership and staff to provide meaningful instruction and guidance. Technical staff ensure safe and accessible working environments, and lead instructional workshops in support of curriculum.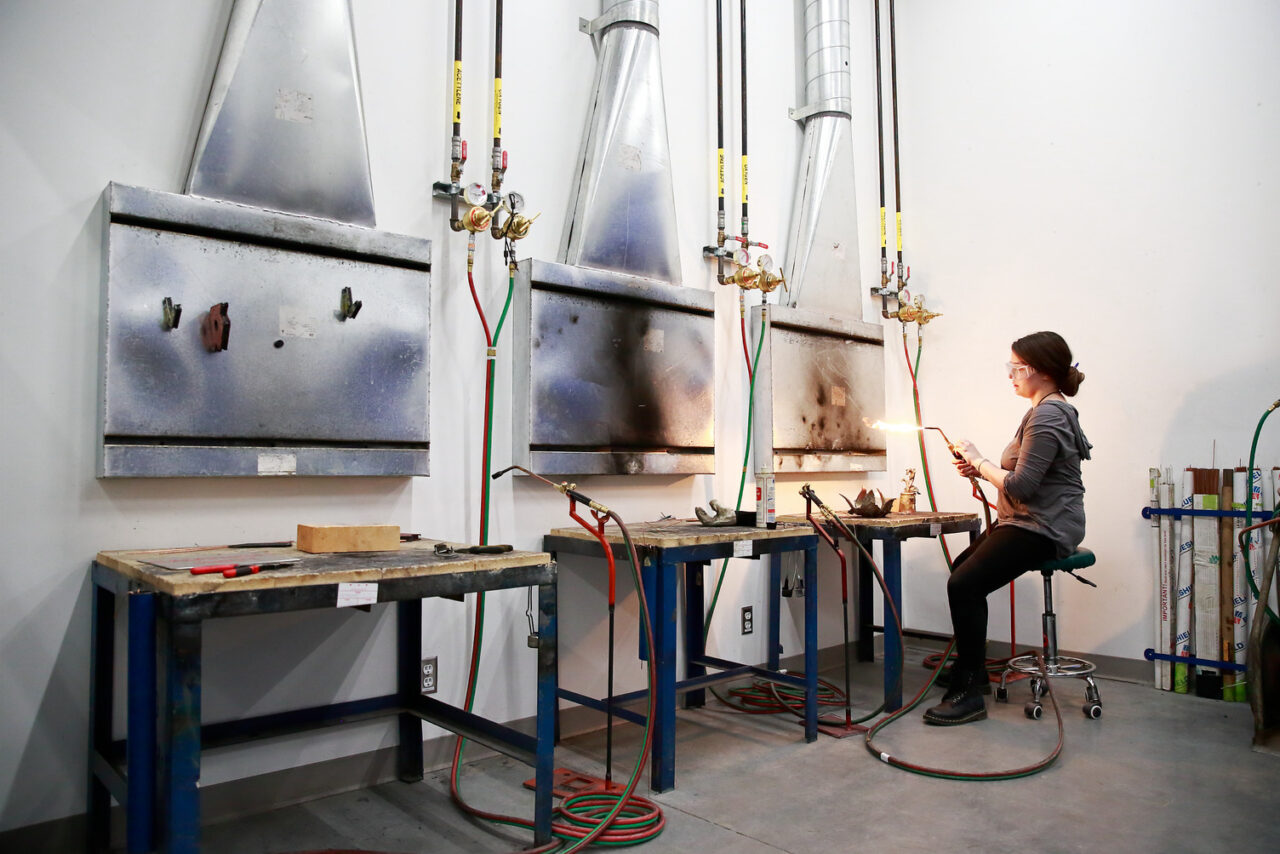 Online
Booking
Booking your on-campus work time in advance is required in most Shops + Studios.
Tool
Checkout
Tool Checkout + Material Resale is your on-campus resource for tool rentals and material purchases.
Faculty
Resources

How to request support in Shops + Studios, access guidelines and classroom model bookings.
Request Support
Request support in shop, studio and media production environments.
Paid Access
Request paid access in Ceramics, Photography and Print Media.
New Material Requests
Request approval for processing new materials on-campus.
Explore Shops + Studios
Contact Us
Questions about Shops + Studios? See individual production area pages for more information or reach out to our administrative team.
General Contact
technicalservices@ecuad.ca
William Newhouse
Director of Technical Services
wnewhouse@ecuad.ca